Things I would keep in mind while finding the best play school near me for my toddler child
Choosing a play school for your toddler can be a daunting task. You want to make sure that you find a place that is safe, nurturing, and can provide your child with the best possible foundation for their education. As a parent, you also need to consider aspects such as location, pricing, curriculum, classroom structure, etc. This blog post will provide a comprehensive guide on what things I would keep in mind while finding the best play school near me for my toddler child. Hope this helps all other parents out there as well.
Location of play school near me
One of the first things I would consider when searching for a play school is location. You need to choose a school that is easily accessible and not too far from your home or workplace. The location of the school can affect your child's overall experience and play an essential role in their daily routine. You don't want your toddler to spend hours in traffic or have to wake up too early to reach the school. Hence my first factor would be to find the best play school near me as much as possible so that my child does not have to spend long hours travelling in bus.
Before you make any decision, it's important to look for reviews and testimonials about the play school from other parents. Check out online reviews or ask around among your friends or colleagues. A school's reputation speaks volumes about its quality, facilities, and staff. If a school has a good reputation, it's likely that it has good quality teaching and caring staff, good disciplinary policies, and a safe environment. You can also check if the school has won any awards or recognitions from educational boards, which indicates the school's credibility. The best play school near me should also have good feedback rating and reviews which would be my second consideration.
Safety is a crucial aspect when it comes to your child. First, you need to ensure that the school is fully licensed and authorized to operate in your area. Check if the school has a proper security system, such as
CCTV surveillance
, and the school verifies the identity of visitors on the premises. The school should also be well-equipped with first aid kits and emergency plans in case of accidents or illnesses.
Moreover, the school should maintain a high standard of cleanliness and hygiene. This includes the cleanliness of the classrooms, washrooms, and play areas. The school should also encourage healthy habits and teach kids to wash their hands regularly, cough into their elbows, and practice social distancing. The best play school near me for my child should rank high in cleanliness and hygiene.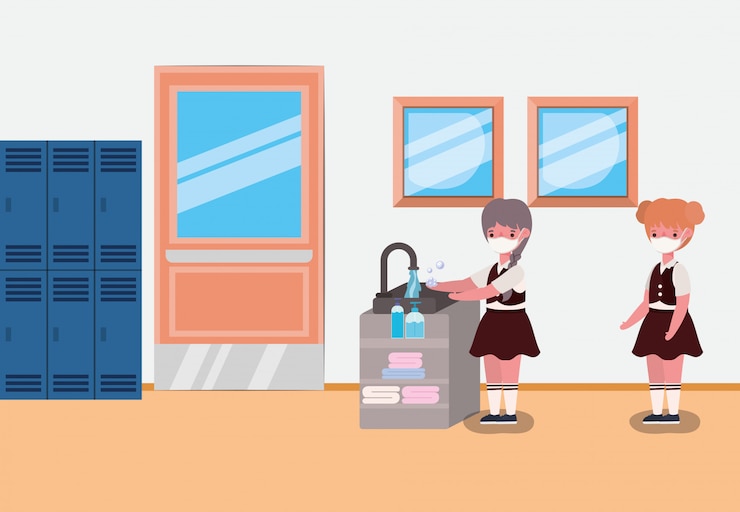 Curriculum and teaching staff of the best play school near me
A play school's curriculum should cater to the holistic development of your toddler, including motor skills development, language skills, and social skills. Age-appropriate activities such as storytelling, puzzles, and outdoor activities should also be an integral part of the curriculum. Moreover, the school should have qualified and trained teachers who have experience in dealing with toddlers. The teachers should have a caring approach and be able to communicate effectively with both parents and children.
Classroom structure and facilities
The play school near me should have age-appropriate facilities and comforts, such as colorful and interactive playtime equipment, puzzles, books, and toys. The classroom should be spacious enough for children to play and learn comfortably, with enough natural light and air circulation. The school should also have ample outdoor space for children to play and explore nature.
Finally, you need to consider the cost of education and scheduling. A play school's fees should be affordable and reasonable, within your budget range. You should also check if the school has different payment options or scholarship programs. Additionally, you should ensure that the school's timings match with your schedules and routines.
In conclusion, choosing the right play school near me for my toddler is an important decision. Like every other parent I want to give my child the best possible start in their education. When searching for the perfect play school, I would therefore consider the school's location, reputation, safety, hygiene, curriculum, teaching staff, classroom structure, facilities, fees, and scheduling. By keeping these factors in mind, I can make an informed decision and choose the best play school near me.