Best Baby Shower Gifts for First-Time Moms
Best Baby Shower Gifts for First-Time Moms
As a new mom entering the exciting world of parenthood, baby showers are an important celebration to prepare for the arrival of your bundle of joy. Friends and family gather to offer their love, support, and, of course, shower you with gifts! Finding Baby Shower Gifts for a soon-to-be-mom can be overwhelming, considering the vast options available. From necessities to sentimental items, gifts that are practical and meaningful go a long way in showing your support and appreciation for the new mom.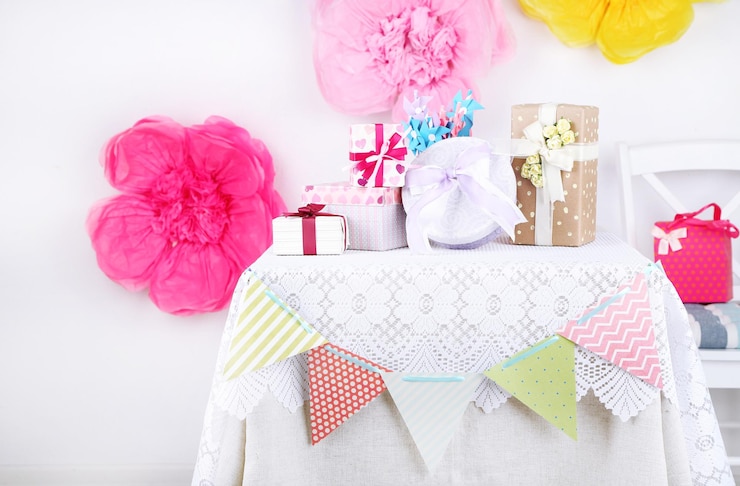 In this blog post, we've rounded up some of the best baby shower gifts for first-time moms, including a baby hand and foot print momento, diaper bag, carrier sling, baby bedrail, and baby food processor.
1. Baby Hand and Foot Print Momentos as Baby Shower Gifts
There is something special about creating a keepsake that celebrates the arrival of a newborn. A baby hand and foot print momento is one of the sentimental baby shower gifts that the new mom will treasure for years to come. It's a beautiful way to capture the tiny features of a little person who will grow so quickly. 


There are plenty of ways to make hand and foot print momento a baby shower gift ; you can create a clay mold or even use an ink pad to make prints on paper. Multiple companies offer frames, ornaments, and other products that are specially designed to hold hand and foot prints. The idea is to get creative and personalized when making the momento.


2. Diaper Bags as Baby Shower Gifts
A good diaper bag is one of the must-have
baby shower
gifts for new mothers. It's an essential item for carrying all the things that the baby needs while on-the-go. There are a variety of options to choose from, including backpacks, shoulder bags, and even designer bags.
These diaper bags are designed to be worn as backpacks, allowing moms and dads to keep their hands free. They come with multiple pockets and storage compartments.
2. Messenger diaper bags:
These bags have a shoulder strap and can be worn across the body. They have multiple compartments that make it easy to organize your baby's things.
These bags are designed to look like regular tote bags but come with added features like insulated bottle holders, changing pads, and multiple pockets.


These diaper bags are small and compact, perfect for short trips or quick errands. They usually come with a built-in changing pad and a few pockets for essentials.


These bags feature adjustable straps that attach to your stroller, making it easy to access your baby's things while on the go, making it one of the ideal baby shower gifts.


Each type of diaper bag offers unique features and benefits, so it is essential to choose the one that suits your needs and lifestyle.   
Selecting the right bag depends on a lot of factors such as the mom's lifestyle, preference, and budget. Many diaper bags come with lots of pockets and compartments for easy organization, which is one of the ideal product for busy moms' baby shower gifts . A sturdy and comfortable bag with a solid changing pad is also a plus.
3. Carrier Slings -excellent Baby Shower Gifts
A baby carrier sling is another practical baby shower gifts that will make the new mom's life a lot easier. A sling is an excellent way to keep the baby close and secure, while also giving the mom free hands to get things done.
Carrier slings come in a variety of styles and materials, such as linen, cotton, and stretchy fabrics. It's important to select a sling that is comfortable for the mom and baby, as well as is adjustable and easy to use. A good sling can be a lifesaver when the new mom needs to get things done but wants to keep the baby close.
The most common types of carrier slings that people use to carry their babies:
These are carriers made of a long piece of fabric with two rings at one end. The fabric is threaded through the rings to create a pouch for the baby to sit in. The rings allow for easy adjustment and customization of fit.
These are carriers that have a rectangular panel with straps that tie around the waist and shoulders. The panel can be adjusted to accommodate the baby's size and position.
These are long pieces of fabric that are wrapped around the baby and the wearer's body. They allow for a snug and customizable fit and can be used for front, hip or back carries.
4. Soft-structured carriers:
These are structured carriers that resemble backpacks with padded shoulder straps and a waistband. They come with buckles, snaps or other fasteners to secure the baby in place.
These are simple carriers made of a tube of fabric that the baby sits in. They do not have adjustable straps and therefore might not accommodate wearers of differing sizes.
4. Baby Bedrails- Baby Shower Gifts with Safety
Safety is a top priority for all parents, and baby bedrails are excellent baby shower gifts to ensure the baby's safety while sleeping. Bedrails are designed to prevent falls, which can give moms peace of mind when they are not right next to the baby while they sleep.
There are a variety of bed rail options to choose from, including ones that are easy to install, can be easily removed, and are great for traveling. It's crucial to look for bedrails that are sturdy and durable, which will keep the baby safe.
5. Baby Food Processor as a Baby Shower Gift
As the baby grows, solid food will soon become part of their diet. A baby food processor is a valuable baby shower gift that will make the transition to solid foods easy and straightforward for new moms. They can provide fresh, organic, and healthy options for the baby, which is essential for their growth and development. 
Baby food processors come in several different styles; some are manual while others are electric. Some have specific features, such as a steamer or a built-in blender, while others are more basic. The important thing is to select a reliable and safe processor that is easy to clean and use.
Choosing the Right Baby Shower Gifts
When it comes to giving gifts at a baby shower function, the intent is to offer the best support possible to the new mom. Practical baby shower gifts like a
diaper bag
, carrier sling,
baby bedrail,
and
baby food processor
make parenting a lot more manageable. And a sentimental baby shower gift like a baby hand and foot print momento can provide a timeless memory of the baby's arrival.
In conclusion, choosing the right baby shower gifts for first-time moms can be a fun and meaningful experience. The best baby shower gifts are those that demonstrate your love and support for the new mom and are useful as she navigates parenting for the first time. With your thoughtful gift, the new mom will feel all the more confident that she is great at the challenging but rewarding journey of being a mom.